The Jessica Green Foundation is comprised of parents of children with autism along with professionals within the community. The one thing that we all have in common is that we are touched by autism and have a genuine interest in making a difference in the lives of children and individuals of those affected.
Helen Green // Founder & President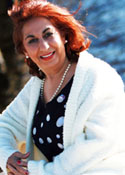 A native of Los Angeles, Helen has called Jacksonville home since she was 8 months old.  With a degree in Business Administration and Secretarial Science from The Florida Junior College, Helen worked at the University of North Florida in the College of Education as an Administrative Assistant to the Chairman for the Department of Elementary and Secondary Education, and the College of Arts and Sciences as an Administrative Assistant to the Chairman for the Department of Political Science, Sociology, and Criminal Justice until she left her work to care for her daughter, Jessica, full time.
Mark Gibson // Board Member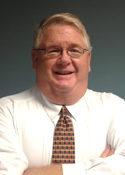 Mark has been a Jacksonville resident since his family relocated here when he was a young boy. He has an educational background in Psychology and Physical education. In his professional career, he has a background in Project Management and Training, and is currently the Operations Manager for The Morocco Shrine Temple. Mark has two adopted children, both with special needs including Asperger's Syndrome and ADHD
Tiffany Papelbon // Treasurer
A Jacksonville native, born and raised, Tiffany has been part of the foundation since inception.  A Certified Public Accountant with a degree in Accounting and MBA from the University of North Florida, she worked as an auditor at KPMG for 2 years, in internal audit and accounting for 3 years at PSS World Medical and has since joined the finance department at Acosta, Sales and Marketing.  A child hood friend of Jessica's, she joined the foundation board of directors as a way to give back to the autistic community to help children on the spectrum, as Jessica would say,"have better days."

Michelle Garcia // Ride Director – Ride with Me for Autism
Michelle joined us in the Spring of 2013. With a background in Digital Marketing and Advertising along with Business Development, she has experience in beginning endeavors and building them successfully from the ground up. She participates and volunteers for many nonprofit organizations, but because her heart is touched by Autism, she has grabbed the reigns and taken over our signature fundraiser, Ride with Me for Autism.