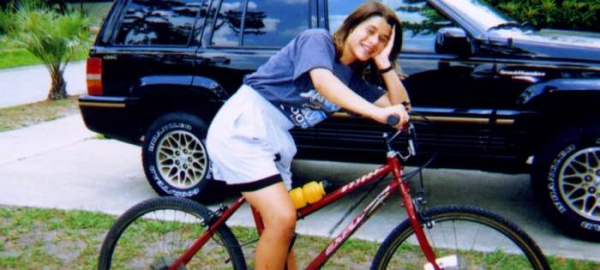 Jessica Michelle Green, diagnosed with Asperger's syndrome/high-functioning autism, had a contagious energy who inspired faith and hope by her example and persistence. She was dedicated to being "normal", or in her words "like other people". Jessica had a determined attitude and gave her all in everything that she did, always establishing that she and others' with special needs deserved a normal life.
Jessica was enamored with athletics, playing Varsity fast-pitch Softball and bowled on the Jax Blast Youth Bowling League. Most of all, she loved cycling, riding around for hours, beckoning the neighborhood kids to "ride with me". She also enjoyed art, being featured in publications and exhibited in art shows. There was nothing that Jessica couldn't do and former Mayor John Delaney of Jacksonville recognized her in a proclamation ceremony for her courage and determination in the achievement of outstanding accomplishments as a student and community leader – declaring June 15, 1999 as Jessica Green Day.
"She occupied my heart and was the center of my life and my world. I will never forget the special memories that she provided and the life's lessons that she gave to me in her own special way".
The Jessica Green Foundation is touched by Autism and believes in creating a normal life for the families and individuals living with this neurological disorder
We wouldn't be able to provide the amount of support that we do without your help.  For that, we thank you.