The Jessica Green Foundation is comprised of parents, and a cousin of adolescents and adults with an autism spectrum disorder along with professionals within their communities. The one thing that we all have in common is that we are touched by autism and have a genuine interest in making a difference in the lives of children and individuals affected.
Helen Green
Founder/Executive Director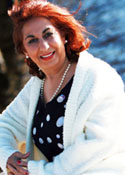 A native of Los Angeles, Helen has called Jacksonville home since she was 8 months old.  As a young girl, Helen joined Girl Scouts which would ultimately lead her to become a philanthropist early on in her life as it allowed her to serve the community due to all the badges she had to earn.  She remembers getting a food and clothing drive together to give to the needy and helping the elderly in the community with their meals, cleaning their homes, planting a neighborhood garden, and anything she could do for the humanity of people.  At that point, it wasn't just about earning badges but getting involved to do more.
Helen worked at the University of North Florida in the College of Education as an Administrative Assistant to the Chairman for the Department of Elementary and Secondary Education, and the College of Arts and Sciences as an Administrative Assistant to the Chairman for the Department of Political Science, Sociology, and Criminal Justice until her life took a big turn when her next full-time job would be caring for her daughter, Jessica.  Through her challenges with her daughter, she became an advocate, mentor, and teacher for many other families and their children who struggle with autism.
As a mother caring and nurturing her daughter Jessica who was diagnosed with an Autism Spectrum Disorder, Helen understands the problems and concerns parents are dealing with because she also dealt with them.  She still remembers how perplexed, lost, and lonely she felt during the process of her own daughter's diagnosis and was trying to comprehend and understand how to deal with all that she had been told about Jessica's lifelong disability.  Her journey began desperately researching every available topic on autism and talking to other parents around the United States to become educated who also have children on the spectrum.  She also enrolled Jessica at The Center for Autism and Related Disabilities in Jacksonville, Florida.  This led Helen to opportunities where she met and spoke with other parents of individuals with autism spectrum disorder that opened the door to a whole new world for Helen and Jessica.  This helped both of them cope with this disability that was unknown to them.  As a result of Helen's involvement and learning more about the Neurological disorder, she was appointed by Dr. John Lombardi, President of the University of Florida, to serve as a Constituency Board Member for The Center of Autism and Related Disabilities in which she served from 1997 to 2007.
As a strong advocate for parents and individuals, Helen was chosen by The Center for Autism and Related Disabilities in January 2002, to speak before the Senate in Tallahassee, Florida to not only represent The Center for Autism but to be a voice for her daughter and other parents and individuals with Autism Spectrum Disorder.  As a result, the Senate voted to continue funding for The Center for Autism and Related Disabilities and continue their programs and support services for families and individuals with an autism spectrum disorder.
Two months after Jessica's passing, Helen was requested by a group of parents in February 2008 to be their voice in Tallahassee to speak before the House of Representatives regarding passing the autism insurance bill, SB 2654 which was enacted in 2008.  The law became effective on April 1, 2009.
In the Spring of 2008, Helen was invited to attend a luncheon given by Dr. Mae Barker, Director of CARD, in which she was honored and given a plaque for the time in which she served on the Constituency BOARD and for her genuine dedication and services to help parents and individuals with an autism spectrum disorder.
Helen continues through the Jessica Green Foundation to advocate for the rights and supports of parents and individuals with an autism spectrum disorder.
Ray Crews
Chairman/Executive Commitee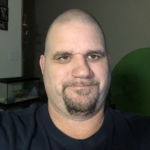 Ray was born and raised in Henderson, North Carolina, and graduated from Northern Vance High School in Henderson, North Carolina in 1991.  A year later he enlisted into the United States Navy on June 22, 1992, and was sent to Boot Camp in Orlando, Florida.  After serving 20 honorable years of service for the United States Navy, he retired on June 30, 2012.  Ray then attended Colorado Tech University and received a degree in Web Development on June 16, 2016.
Ray always wanted to be a Sports Analyst and Play by Play Broadcasters ever since he was 5 years old.  He now has podcast shows on ASAP Network for College and NFL Football.
Ray is also a father to two sons, Nicolas and Luke, and two daughters Madi and Jordan.
Ray joined the Jessica Green Foundation Board because he has twin cousins that are on the Autism Spectrum and wants to be able to help make a difference for a great cause.
Vice-Chair/Executive Committee
Picture and Bio coming soon
Secretary/Executive Committee
Picture and Bio coming soon
Scott Manson
Treasurer/Executive Committee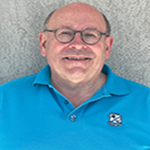 Mr. Manson is both a CPA and an Attorney. Mr. Manson is the Director of Finance and Operations for St. Johns County Day School a non-sectarian private school in Orange Park, FL. Until recently, he was Chief Financial Officer and General Counsel of Ionic Brands Corp, a Cannabis company he assisted in taking public. He is also a Legal and Financial Consultant to American Energy Transport, a transporter of petroleum products and operator of convenience stores, and Speed Petroleum, a transporter of petroleum products and operator of convenience stores. Prior to this, Mr. Manson has been Chief Financial Officer of numerous public and private companies, including two startup health insurers and other healthcare companies. Mr. Manson also is the Treasurer of seven Not for Profit Organizations and a financial and legal advisor to numerous other not-for-profits. Mr. Manson received a BBA cum laude, from Hofstra University and his juris doctor from Hofstra University School of Law.
Connie Alden
Nomination Committee Chair/At-Large Member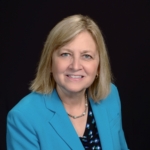 Connie is an accomplished senior executive, business consultant, and advisory board member with over  25 years of experience leading global human resources functions in a number of diverse industries including manufacturing, aviation, and digital publishing. As President and Founder of Alden People  Strategies, LLC, her key areas of expertise include: change management, executive coaching/consultation, talent management, leadership development, and HR effectiveness strategies.  She has led numerous acquisition and system integration initiatives requiring transformational change,  organization restructuring, and resource planning for multi-location operations. 
Connie has a Master of Science degree in Industrial & Organizational Psychology from the University of  Central Florida and holds the following certifications: Global Professional in Human Resources (GPHR),  Senior Professional in Human Resources (SPHR), and SHRM- Senior Certified Professional (SHRM-SCP).  She is also a Prosci Certified Change Practitioner and MBTI (Myers-Briggs) Certified. 
She is on the Advisory Board of the Small Business Development Center at UCF(SBDC) and a member of the HR Advisory Committee and Volunteer Board Participant for the McCoy Federal Credit Union.  Previously, she was on the advisory board of Human Resource People and Strategy (HRPS), SHRM's  Executive Network; and was a member of the Board of Directors for the Employers Association Forum,  Inc. (EAF).
Vernon Thillet
Marketing and Communications Committee Chair/At-Large Member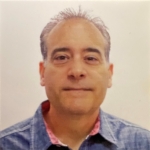 A highly respected seasoned leader with a history of success in launching B2B and B2C distribution channels, operational marketing initiatives, and eCommerce sites in ever-changing, dynamic environments.  Background in program development, multi-channel marketing strategies, promotional campaigns, customer growth and retention, large account development, and brand management. A collaborative communicator is skilled in building strong business relationships while promoting new ideas across all business lines to promote positive results.
General sales and marketing management of a real estate brokerage firm. New business procurement, including new clients and properties to sell or manage. Lead all property purchases, remodeling, and rental business processes. Supervise the maintenance, housekeeping, and administrative personnel to ensure properties are ready for rental. Ensure the financial wellness of the company, and manage the daily operations of the business. Design and develop all business procedures, with special attention to sales and marketing strategies, and the constant pursuit of business development opportunities. Real estate market analysis, property sales pricing strategy, and cultivating collaboration with external stakeholders to drive sales volume through partnership.
Provide leadership and direction to a team of 50 employees consisting of maintenance, housekeeping, and administrative personnel. Oversee the financial responsibilities of a $4.2M facility, including managing the daily operations of the business, developing operational procedures, marketing strategies, and business development opportunities. Analyze market conditions and pricing strategies, as well as collaborate with internal teams to drive market growth and promote brand awareness. Actively partner with key stakeholders like wedding planners, event producers, cruise lines, and tour and travel agencies to expand business relationships and identify new market segments